HDFC bank crosses Rs 5 Lakh crore market capital
HDFC Bank has set a new record with highest market capitalization in the country. Today's Banks market capitalization crossed Rs. 5 lakh crore. This is the third Indian company and the first Indian bank to cross a new milestone of Rs 5 lakh cr in market capitalisation on Thursday. Its shares crossed 2.5 per cent to Rs 1,938. The market value reached to Rs 5.02 lakh crore. Only Software giant Tata Consultancy Services (TCS) and Reliance Industries crossed are the other two companies which have crossed market capitalisation of Rs 5 lakh cr so far in India. 
As of now Reliance Industries is in the top position with a net worth of Rs. 5.86 lakh crore. And TCS with a net worth of Rs. 5.46 lakh crores. On the other hand, HDFC Bank shares are growing steadily in every quarter. The bank which posted 20 per cent-plus growth for last several quarters, surpassed ING Group on Thursday to become world's 22nd most valuable bank in terms of market cap.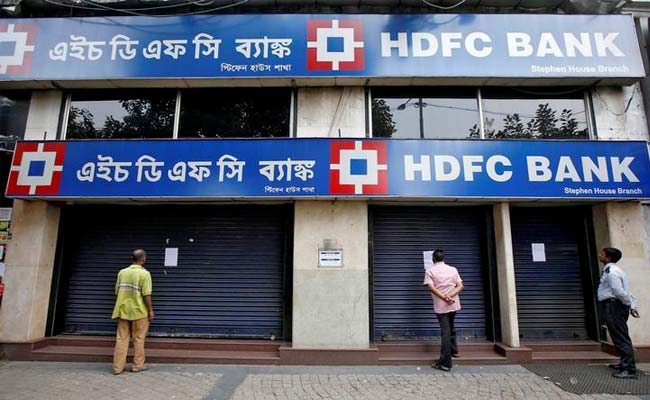 The Sensex and Nifty scaled new peaks on Thursday, tracking global markets, with banking stocks contributing the most to gains amid expectations that the government would increase the foreign investment limits for banks.